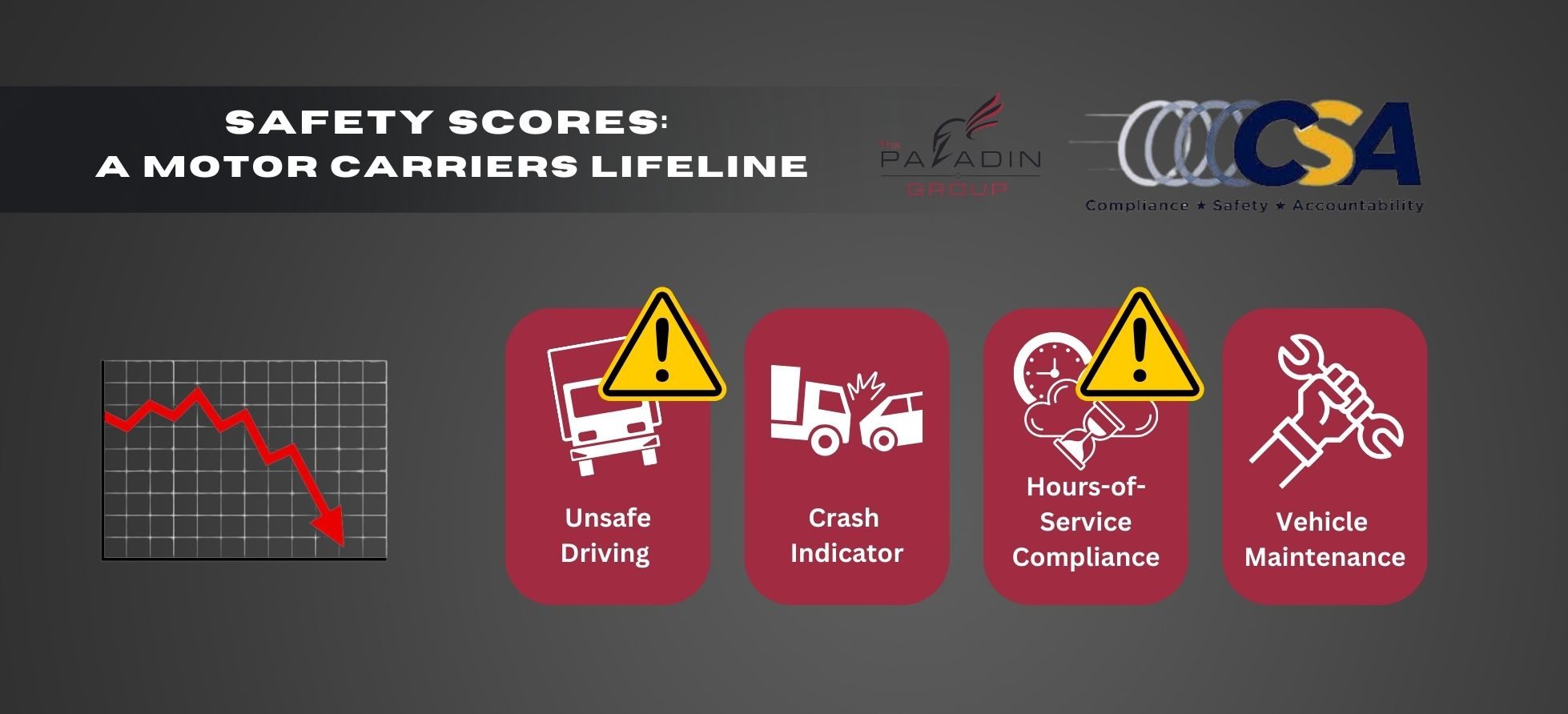 November 10, 2023 10:59 am
This post was written by: Channing Puls
When it comes to being pulled over by the Department of Transportation (D.O.T.) as a commercial truck driver, several factors come into play. Let's begin with the ISS scores. Beyond specific primary or secondary reasons or violations that might prompt a stop, your overall ISS score plays a crucial role.
You can access your ISS score by logging into your portal. Here's what different score ranges mean:
An overall score of 1 to 49 generally allows you to proceed unless there's another obvious reason for them to stop you.
If your overall score falls between 50 and 74, enforcement officers have the discretion to decide whether to pull you over or not. It's subjective.
An overall score of 75 to 100 almost guarantees that you will be subjected to an inspection.
Remember, the worse your record is, the higher your ISS score will be, increasing the likelihood of being stopped
Now, let's explore the various types of checkpoints and inspections:
Weigh scales can vary significantly in their operations.
Different stop checkpoints, such as customs and border patrol sites, exist in the Midwest and the West Coast. At these sites, inspections may focus on issues like contraband rather than weight compliance.
Some states have border checkpoints, where specific requirements apply, like proving that you have certificates for certain goods to prevent the spread of invasive species.
The most common type of inspection is the roadside inspection. These are motor carriers and commercial enforcement units nationwide, often run by state police. They primarily monitor highways for unsafe equipment and operations.
To improve your ISS score and reduce the likelihood of being stopped
Demonstrate continuous improvement by implementing programs and systems that enhance safety, resulting in fewer violations and a lower ISS score. This, in turn, reduces your chances of roadside inspections.
As a driver or carrier, maintain the cleanliness and overall appearance of your equipment. Ensure all visible aspects that draw attention are in good condition, such as working lights, non-bald tires, seat belts in use, intact truck body parts, mud flaps in place, leak-free wheel seals, and properly secured airlines and electrical cord that are not dragging on the catwalk at the back of your tractor. Addressing these visible issues can prevent unnecessary stops, regardless of your ISS score.
These conspicuous signs can be visible from a distance and might be the minor details that lead to you being pulled over, even if your ISS score is irrelevant compared to the driver behind you.