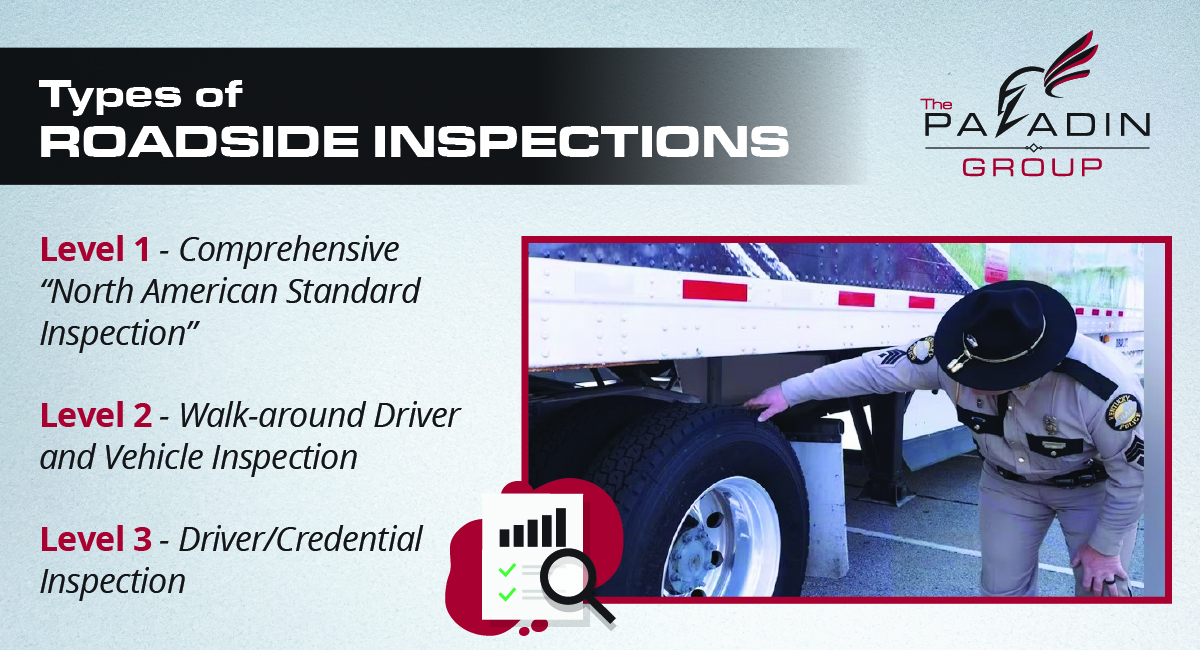 March 24, 2023 8:00 am
This post was written by: Channing Puls
Roadside inspections were put into place to ensure the safety of all drivers and the general public. It is important to note that inspections are not just a matter of compliance, but also a matter of safety. It is crucial to conduct daily inspections to avoid potential failures during an inspection. An out-of-service order can be placed on a vehicle if an issue is found in order to prevent the vehicle from being used until the issue is corrected.
Roadside inspections can be conducted at various locations such as weigh stations, border checkpoints or even if a law enforcement official stops a commercial motor vehicle. Drivers are notified when weigh stations are open and must pull in to be weighed.
Level 1:
Level one inspections are the most comprehensive and detailed inspections. These involve checking a driver's commercial driver's license (CDL), hours of service records, medical examiner certificate, drug and alcohol usage, seatbelt usage and Record of Duty Status (RODS) compliance. The inspector will also check the vehicle for everything that should be checked during a daily inspection, including hazardous material compliance to ensure the driver is compliant with all safety rules.
Level 2:
Level two inspections, also known as a walk-around, are less in-depth than level one inspections. They involve inspecting the driver's CDL, hours of service records, medical examiner certificate, seatbelt usage and alcohol and drug usage. The vehicle is also inspected by a visual walk-around but the inspector does not go underneath the vehicle.
Level 3:
Level three inspections focus on the driver's records such as a driver's CDL, medical examiner certificate, seatbelt usage and drug and alcohol usage. The inspector also checks the driver's hours of service and daily inspection reports.
The Paladin Group urges drivers to conduct daily pre/post-trip inspections to ensure the safety of themselves and other motorists on the road. It is essential to comply with roadside inspections, as failing to do so can lead to severe consequences.
#PaladinInsured #TheMoreYouKnow #RoadsideInspection #ThePaladinGroup
**The content provided is not intended as legal advice and should not be construed or interpreted as such. If such advice is needed, The Paladin Group recommends that you seek counsel for the specific advice or services needed.**