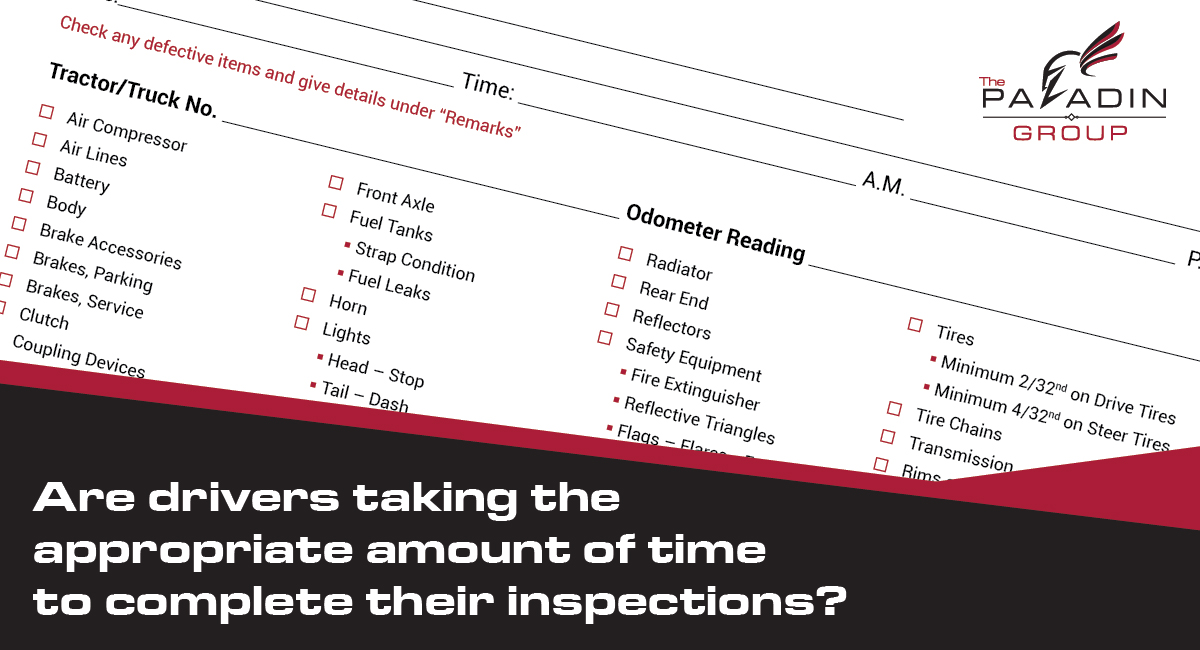 May 11, 2023 4:10 pm
This post was written by: Channing Puls
Are your drivers taking the time to complete their pre-trip and post-trip inspections? Most commercial vehicle operators are not making their pre-trip and post-trip inspections a priority which can pose a significant threat to safety. It is crucial for companies to ensure that their drivers and contractors prioritize this process to avoid disastrous consequences. Pre-trip inspections are mandatory by the Federal Motor Carrier Safety Administration (FMCSA) to ensure the vehicle's safe operation, but many carriers require a pre- and post-trip inspection.
Brakes are one of the most critical components of any vehicle and undergo significant wear and tear. Shockingly, some drivers can miss a malfunctioning disc brake which can cause substantial damage. During a walk around inspection, drivers need to look for pad trouble, caliper trouble or fluid leaking that could cause a catastrophic accident. Almost one-third of all roadside violations are due to brake related problems.
Tire safety is just as important and requires a proper pre-trip inspection. Taking a closer look at your tires can reveal that your tread is splitting and about to fail. Fortunately, situations like these can be detected during a walk around inspection before starting the day or while enroute from the shipper to the consignee. Tire blowouts account for over 12,000 truck accidents every year which can cause injuries, fatalities and property damage.
Since fleet service personnel cannot examine each vehicle daily, it is up to the driver to be the first line of defense. They are the eyes of the fleet, and by completing pre-trip/post-trip inspections and a Driver's Vehicle Inspection Report (DVIR), drivers are completing preventative maintenance on their vehicle. Without proper visibility into daily equipment conditions, fleets may be operating unsafely and be putting lives and property at risk.
#PaladinInsured #TheMoreYouKnow #Inspection #ThePaladinGroup
**The content provided is not intended as legal advice and should not be construed or interpreted as such. If such advice is needed, The Paladin Group recommends that you seek counsel for the specific advice or services needed.**