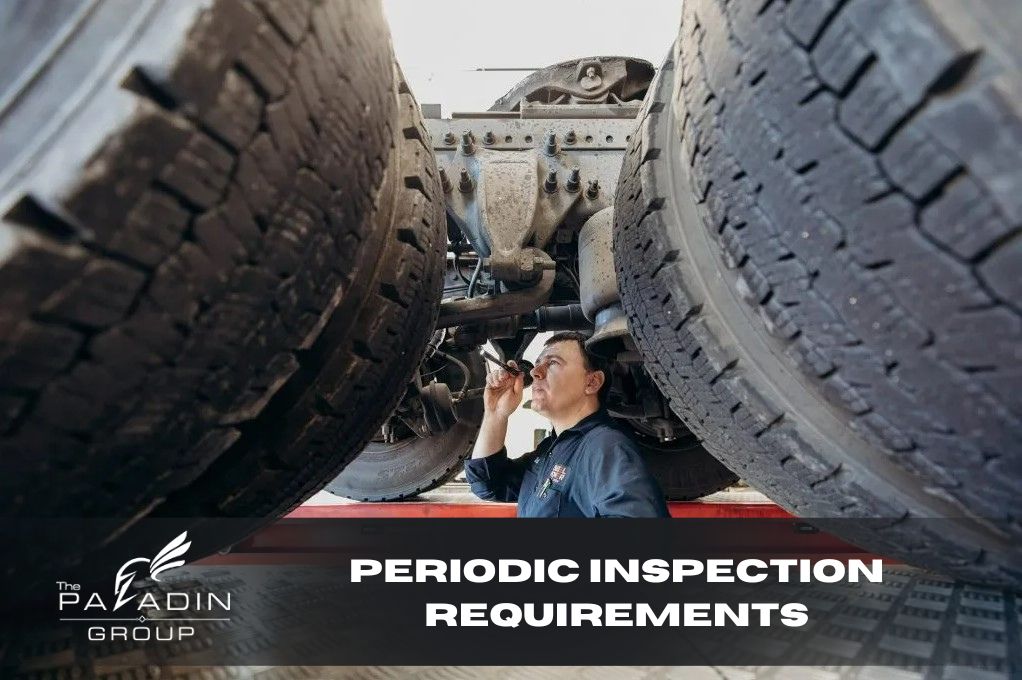 June 23, 2023 8:00 am
This post was written by: Channing Puls
A. Every CMV, including each segment of a combination CMV, must undergo a periodic inspection at least once every 12 months.
B. At a minimum, periodic inspections must include all items listed in 49 CFR Part 396, Appendix G.
Brake systems
Coupling devices
Exhaust systems
Fuel system
Lighting devices
Loading devices
Steering mechanism
Suspension
Frame
Tires
Wheels and rims
Windshield wipers
C. Vehicles domiciled in states with mandatory CMV inspections deemed equivalent to the federal annual inspection program must be inspected through those state programs. States with equivalent programs are AL (only LPG), CA, CT, DC, HI, LA, ME, MD, MA, MN, NH, NJ, NY, PA, RI, TX, UT, VT, VA, and WV.
1. Vehicles domiciled in other states can be inspected by a carriers own mechanics or a third-party garage.
2. Carriers must ensure that inspectors understand the inspection standards in Appendix G, can identify defective components and have knowledge and proficiency in the methods, procedures and tools for conducting CMV inspections. Carriers must also ensure inspectors have experience or training by either completing a state or federal training program, earning a state or Canadian qualifying certificate in CMV inspections or through a combination of other training or experience totaling at least a year. Carriers should have access to evidence of inspectors' qualifications.
3. Special rules for brake inspections – all inspections, maintenance, repairs and service to brakes of CMVs must be performed by a person who is qualified to do so through firsthand training and/or experience. Qualifying training/experience includes completion of a state, provincial, federal, or union training program; state-approved training program; training that led to a state or provincial qualifying certificate to perform assigned brake services or inspection; or one year of brake-related training, experience or combination of both. Carriers should have access to brake inspector qualifications.
**The content provided is not intended as legal advice and should not be construed or interpreted as such. If such advice is needed, The Paladin Group recommends that you seek counsel for the specific advice or services needed.**