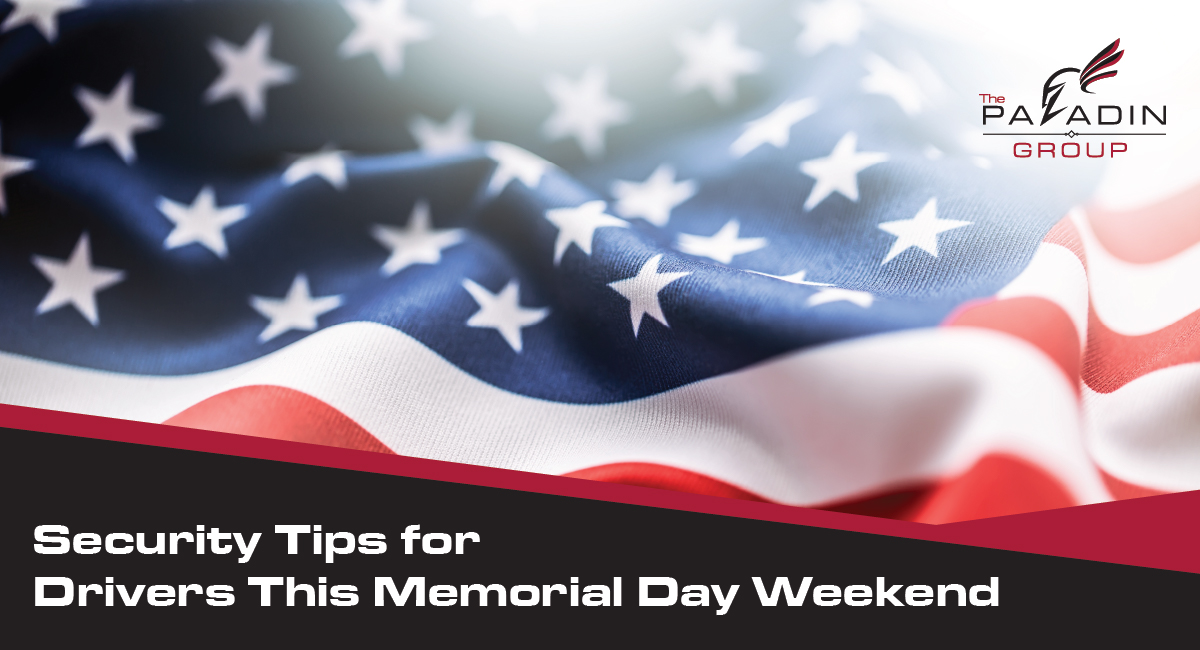 May 26, 2023 8:00 am
This post was written by: Channing Puls
Memorial Day weekend is a time when many people hit the road for trips and vacations. If you're planning to operate a commercial motor vehicle during this holiday weekend, it is important to prioritize safety. Additionally, we want all drivers to increase their awareness of the risk of cargo theft during the holiday weekend.
Past trends show that Memorial Day weekend has the highest rate of theft on Friday night before the holiday. Food and beverages were the most often stolen cargo. The most common stolen items were alcohol, seafood and meat.
The top three targeted states have been California, Florida and Texas. New York, New Jersey and
Pennsylvania are also known hotspots for cargo theft.
Security tips for Drivers:
1. Always lock your tractor doors and secure trailer doors with a heavy-duty padlock.
2. Keep tractor windows rolled up until you are on the open road.
3. If you need to stop at a rest area, park in locations where other truck drivers are present. Thieves tend to stay away from crowds.
4. Plan your routes to stop at reputable rest areas or truck stops along your route.
5. If possible, drive-in tandem with someone you know to reduce the risk of theft or hijacking.
It is important to be mindful of the increase in traffic and give other vehicles plenty of space. Stay up to date on road conditions and adjust your driving accordingly. Being prepared and cautious will help ensure a safe and enjoyable Memorial Day weekend for everyone on the road.
To learn more, check out the full blog by visiting https://paladininsured.com/blog.
#PaladinInsured #TheMoreYouKnow #MemorialDay #ThePaladinGroup
**The content provided is not intended as legal advice and should not be construed or interpreted as such. If such advice is needed, The Paladin Group recommends that you seek counsel for the specific advice or services needed.**