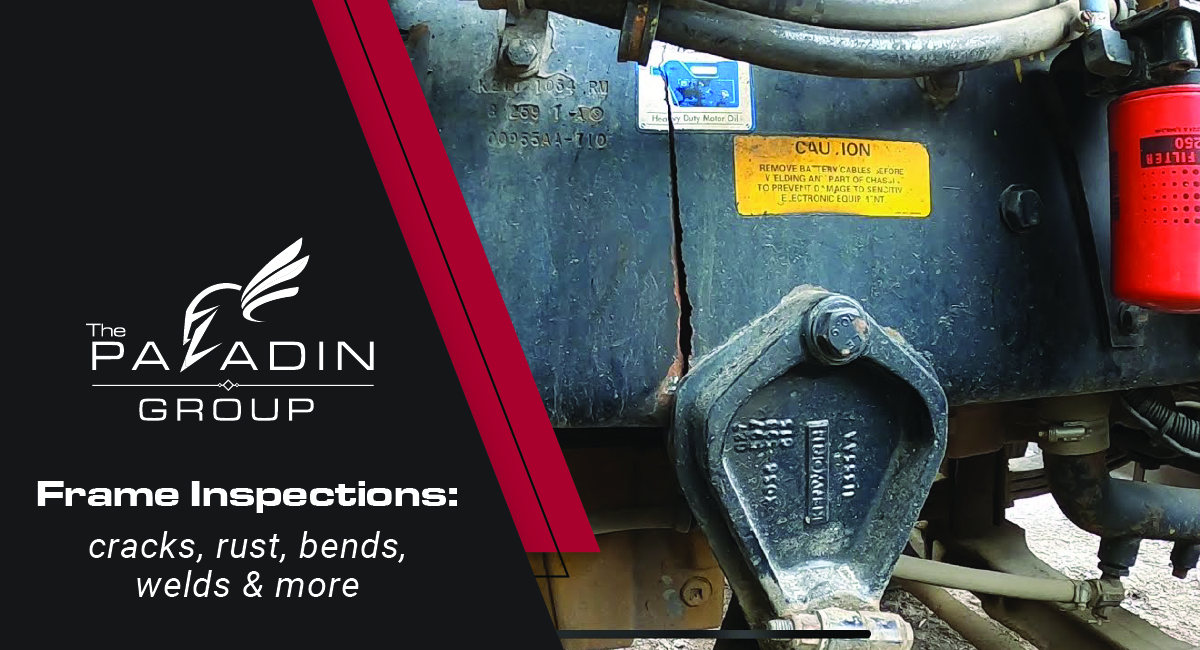 February 24, 2023 8:00 am
This post was written by: Channing Puls
Did you know that commercial motor vehicle (CMV) frame inspections are an important part of regular vehicular maintenance? Inspecting the frame can help identify cracks, rust and other damage that could compromise the safety and integrity of the vehicle. Below are a few things to look for while inspecting a vehicle's frame.
1. Cracks: When checking the entire frame of the vehicle, look for any signs of stress or cracks. Pay special attention to the areas around the suspension mounts as these are common areas for stress cracks to occur.
2. Rust: Rust can weaken metal and compromise the structural integrity of a vehicle. Be sure to pay particular attention to areas where moisture accumulates, such as around the wheels and the undercarriage.
3. Bends: Watch for any signs of bending or deformation. A bent frame can affect the vehicle's handling and make it less stable.
4. Welds: Inspect all welded areas for signs of cracking or stress. Welds should be clean and free of any defects.
5. Other components: Inspect all components attached to the frame such as the suspension system including the shocks, springs and shackles for any signs of wear and damage. It is also important to inspect fuel tanks and exhaust systems for damaged or broken components.
Identifying potential issues early on will help drivers take the necessary steps to repair or replace components and ensure the vehicle is safe and roadworthy.
#PaladinInsured #TheMoreYouKnow #FrameInspections#ThePaladinGroup
**The content provided is not intended as legal advice and should not be construed or interpreted as such. If such advice is needed, The Paladin Group recommends that you seek counsel for the specific advice or services needed.**