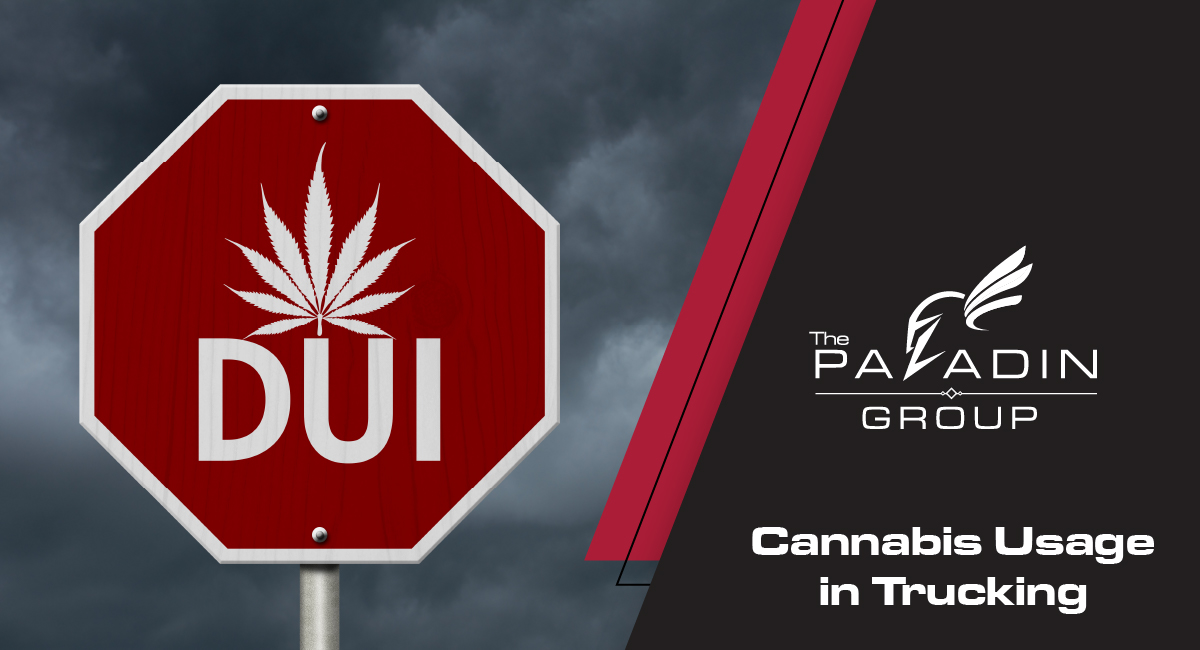 March 17, 2023 8:00 am
This post was written by: Channing Puls
Positive cannabis tests for truck drivers have increased at an alarming rate over the past year. In 2022, nearly 41,000 truck drivers tested positive for cannabis according to the Federal Motor Carrier Safety Administration (FMCSA). Even though many states have legalized cannabis usage, it is still illegal to drive while under the influence. Federal regulations do not permit the use of cannabis while operating a commercial vehicle. Below are a few general guidelines to abide by:
1. Cannabis is still illegal even though several states have legalized if for medicinal and/or recreational use. Therefore, any commercial driver is subject to federal drug testing and is prohibited from using cannabis.
2. Even in states where cannabis is legal, it is still illegal to operate a commercial vehicle while under the influence.
3. It is important for drivers to be aware of the potential side effects of cannabis usage such as drowsiness and impaired coordination. Both can affect a person's ability to operate a vehicle safely.
4. If drivers are caught using cannabis while on duty or when they're operating a commercial vehicle, they need to be aware that they may face severe penalties including loss of their commercial driver's license, fees and even imprisonment.
Furthermore, conducting drug and alcohol testing on commercial drivers is part of safety regulations and any positive test result can lead to significant penalties for both the driver and motor carrier if operating under the influence.
#PaladinInsured #TheMoreYouKnow #CannabisUsageinTrucking #ThePaladinGroup
**The content provided is not intended as legal advice and should not be construed or interpreted as such. If such advice is needed, The Paladin Group recommends that you seek counsel for the specific advice or services needed.**