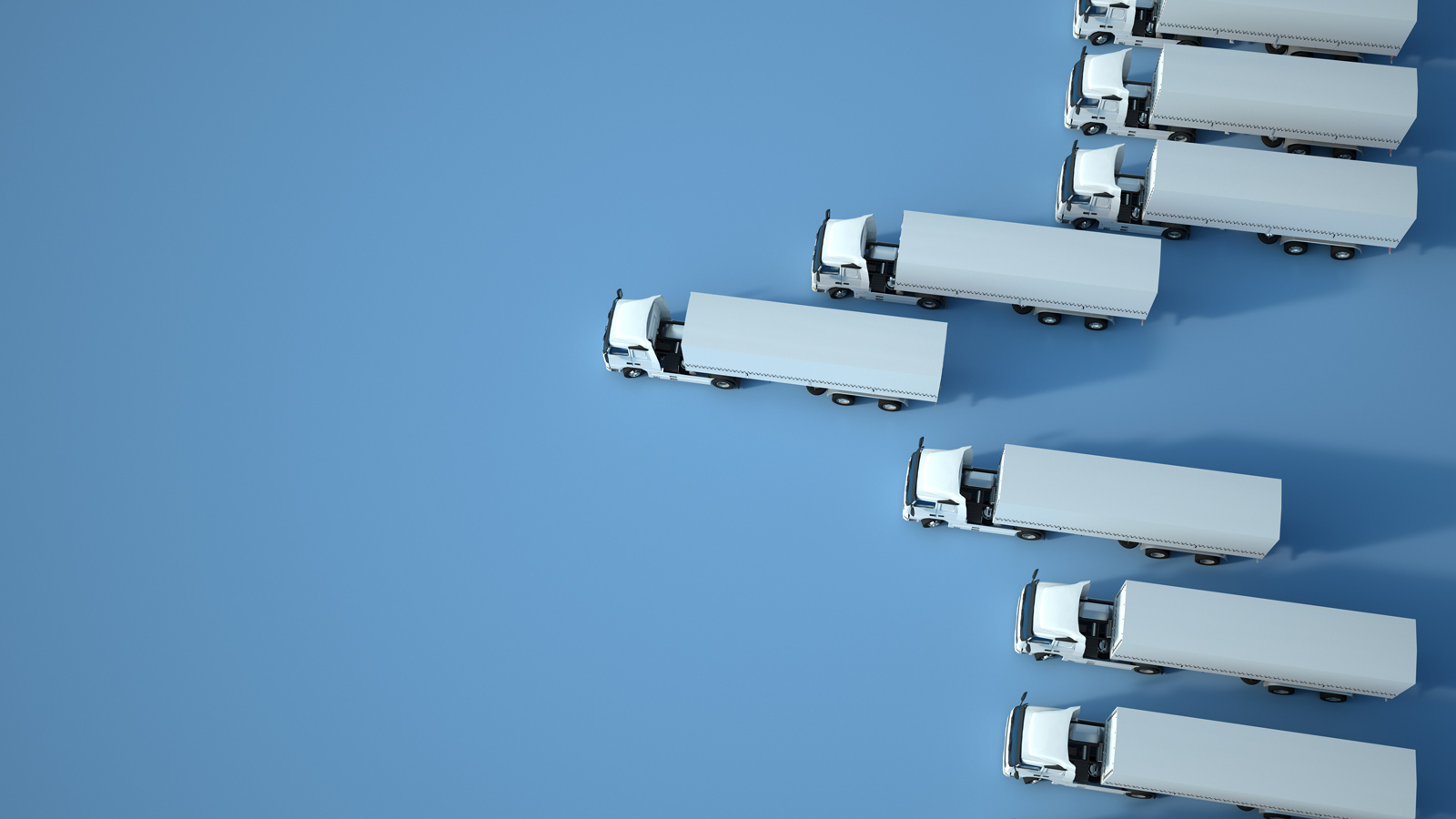 May 31, 2022 10:39 am
This post was written by: Uncategorized
Trucking companies face growing challenges in hiring and retaining the best people – and not just drivers. Adapting to a changing world and the needs of a multi-generational workforce will help you recruit and retain a solid workforce.
By Christa Peterson, AIC-M, AIS
The driver shortage isn't the only staffing challenge fleets are dealing with in 2022.
More and more fleets are looking to fill traditional back-office positions left open by The Great Resignation or as a result of the explosive growth of the long haul and last mile trucking sectors since the onset of the pandemic. Hey, truckers need accounts receivable departments too!
Motor carriers have a variety of positions open — from claims and accounting to dispatchers, human resources, asset management and IT managers. The market is flooded with opportunities for those looking to make a change.
But, there's a new workplace culture that employees are looking for. From remote work to flexible scheduling and wellness, an emphasis on diversity, equity and inclusion, a job is more than just eight hours in the office on any given day. Today's employees want more.
If your organization isn't pivoting to meet the new demands of the U.S. workforce, you could be missing out on a tremendous opportunity to grow your team. Here are four best practices key to understanding how to bring in the best people, accommodate and manage them effectively:
[1] Accommodate, support and attract four generations in the workforce.
Finding and hiring staff in an evolving multigenerational workforce after a global pandemic is a complex landscape to navigate. What is your organization doing to understand and accommodate current generational priorities?
There are currently four generational cohorts in the workforce — Generation Z, Millennials, Generation X and Baby Boomers — each with their own accommodation, attraction and support needs.
[2] Communication within and between generations is an important consideration when hiring as well.
Gen Z (born between 1997 and 2012)
Your youngest staff members were raised to think of smartphones and other devices as essential tools both in and out of the workplace. To attract this generation, look to social media and other web-based sources to get their attention.
Once hired, Gen Zers are likely to expect access to cutting-edge technology in the workplace, and tend to prioritize salary over benefits. Job security is a priority for this generation, along with flexible work hours and environments that prioritize social responsibility and diversity.
Gen Zers want to be managed collaboratively, and they expect senior leaders to establish a strong overall mission. When developing management policies for this generation, companies should focus on investing in their development and creating mentoring, coaching and learning opportunities with senior staff.
Millennials (born between 1981 and 1996)
The largest generation in the current workforce, Millennials often expect a technology-driven application process, including mobile-optimized applicant tracking systems, applications that integrate with LinkedIn, and learning about career opportunities through social recruiting.
Retention efforts should focus on building a skill-structured training program that addresses their desire for leadership training, skills development, and career progression.
Like Gen Z, Millennials want a mission-driven workplace with social responsibility as a priority. Try to help these employees understand how your company helps make people's lives, industries, or the world at large a better place.
Millennials value benefits that prioritize flexibility and a work/life balance, such as career development programs, monetary gifts, on-site daycare, and mortgage services.
Gen X (born between 1965 and 1980)
Squeezed between the Baby Boomers and Millennials, Gen Xers are generally more educated than previous generations, and prefer an environment with a greater emphasis on the individual.
Gen Xers typically prefer less supervision and greater autonomy when it comes to completing job responsibilities. They can be comfortable using various forms of communication, both online and in person. Gen Xers are well into their careers and have experience that managers should value. Members of this generation may have also settled into family life and want a more flexible schedule that allows them to achieve a healthy work/life balance.
Gen Xers raising their families may be particularly concerned with health care coverage, flexible workforce arrangements, on-site day care, and other perks that support a work/life balance. Additionally, this generation appreciates monetary benefits such as bonuses, stock options, gift cards, and tuition reimbursement.
Baby Boomers (born from 1945 to 1964)
Born after World War II, Baby Boomers have long been known for their strong work ethic and goal-centric tendencies.
Older employees may be more comfortable with traditional recruiting processes that include creating formal resumes and holding face-to-face interviews and are more likely to find jobs through advertisements and networking.
Baby Boomers aren't usually looking to job-hop, so job security is attractive to them. They may appreciate a more formalized, structured environment than younger generations would.
Employees in this age group are often hard-working and want to be recognized for their skills. They are often a great source of knowledge about their industry and appreciate the chance to share their expertise. Managers should look to leverage their skills and encourage them to mentor younger employees. Healthcare and retirement benefits, including a 401(k) match, are also high priorities.
Provide benefit options for employees who are on different paths.
In today's new workplace, companies must offer a huge array of options, because there's not just one prescribed career path anymore. Flexible hours and autonomy in scheduling are among the new benefits that your company must offer to attract the best personnel. Here are a few tips that may also help:
Offer benefits that don't have a four-year vesting period. Consider mimicking ownership through profit sharing. Younger candidates are only staying in their jobs for two or three years, so they don't want to have benefits that vest over four or five years.
Shorten the time between pay increases and increase the frequency beyond annual raises, and create plans that imitate ownership.
Adjust benefit offerings to allow for generational flexibility. Traditional benefits such as short-term and long-term disability may be attractive to older candidates, but younger talent will be more interested in other options like bonuses and workplace flexibility.
Adapt to changes in the recruiting process.
The recruiting process is not what it used to be, so companies must adapt or miss out on talent. Some of the biggest challenges in the selection process include the online application process of entering a resume and then re-entering all that information again in the electronic application, requiring cover letters, or putting candidates through multiple interviews and personality exams. Technology and shifting mindsets will drive the talent pool toward less traditional, easier, and more streamlined applications and interviews.[3]
Other critical new elements of effective job advertising include:
Posting the pay range
Reaching out via social media platforms like LinkedIn, Indeed, Facebook and Instagram
Making your job description as accurate and appealing as possible
Know your employees and what they want.
Everything you do to attract the right people can also apply to retaining them. Paying attention to generational differences, societal trends, and best practices for retention will reduce attrition and create a happier workforce.
Take time to get to know your staff and how you can make their lives easier. Consider things like office lunches, short Fridays in the summer, small contests and bonuses to keep workers engaged and invested in your business. If you do the small things that make a difference, word will spread and happy employees will refer their talented peers.
Contact The Paladin Group for more ideas about how to hire and retain workers.
[3] Money "How To Hire Truck Drivers,"  March 4, 2022.